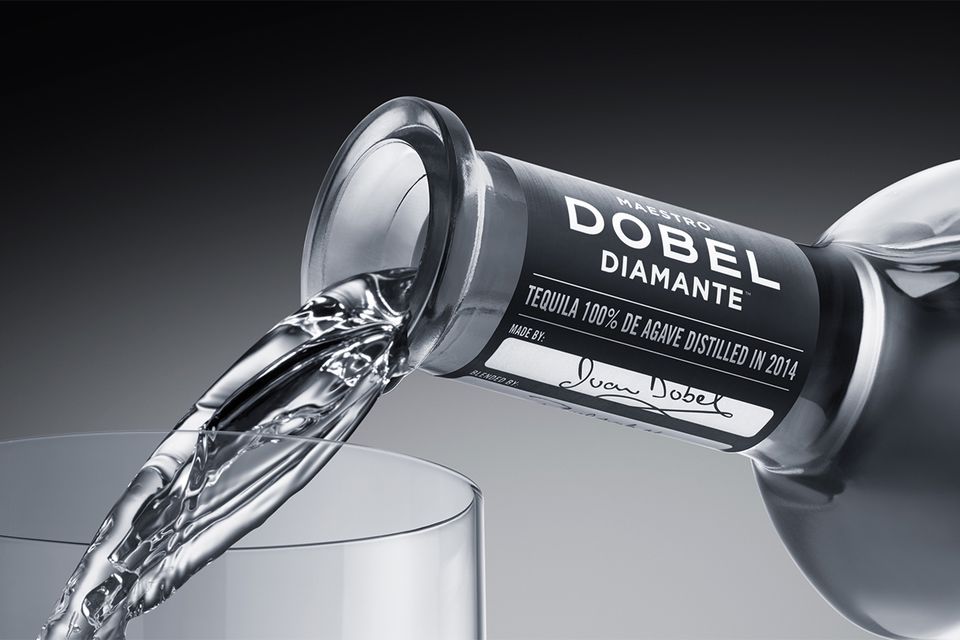 Maestro Dobel Diamond Tequila is a fascinating aged tequila that looks like an extremely clear silver tequila. It embodies the rich, oak flavor of the reposado, anejo and extra-anejo tequilas which create the blend and the spirit's clarity is due to the proprietary filtration.
What this tequila is is a fine sipping experience, one of the best available for under $100 dollars, and it is truly the epitomy of a luxury tequila.
The trouble is in trying to find a bottle as Maestro Dobel Diamond is available in "extremely limited quantities."
The Review
The tagline for Maestro Dobel Diamond Tequila is "the first-ever diamond tequila." It's a phrase used to describe the similarities between the precious stone and this precious tequila. The suggestion goes that the four C's can be used to describe the clarity, complexity, crispness, and craftsmanship of the spirit. This is very accurate because Maestro Dobel is an extremely fine tequila and deserves this sort of recognition.
The "clarity" of the tequila is due to a special filtering system which rids the spirit of both its congeners and the color typical of aged tequilas. "Complexity" refers to the three traditionally aged tequilas in the blend and "crispness" to the quality which is attributed to the hand-selected agave plants grown in Jalisco's lowlands. "Craftsmanship" is a salute to the Tequila Maestros who are behind each small batch of the tequila being produced.
Maestro Dobel is nothing less than spectacular and is perfect for sipping straight, chilling, on the rocks or in very clean cocktail like the Tequini or Margarita (not the myriad of frozen, overly fruity ones, but the original). 
Tasting Notes:
The aroma holds subtle, baked agave with the slightest sweetness mixed with earthy aspects.
The palate is full bodied and super smooth with complex and bold oak and vanilla and butterscotch notes with a little herbal spice balanced by agave sweetness. It finishes quick with sweet honey and a little more of a spicy snap.
About Maestro Dobel Diamond Tequila
Tequila blended with Reposado (aged 15 months), Anejo (aged 24 months) and Extra-Anejo (aged 36 months).
Produced in Jalisco, Mexico
100% agave tequila
Imported & Distributed by Proximo Spirits
Released August, 2008
Retails for $74.99/750mL bottle
40% alc/volume (80 proof)
Disclosure: Review samples were provided by the manufacturer.