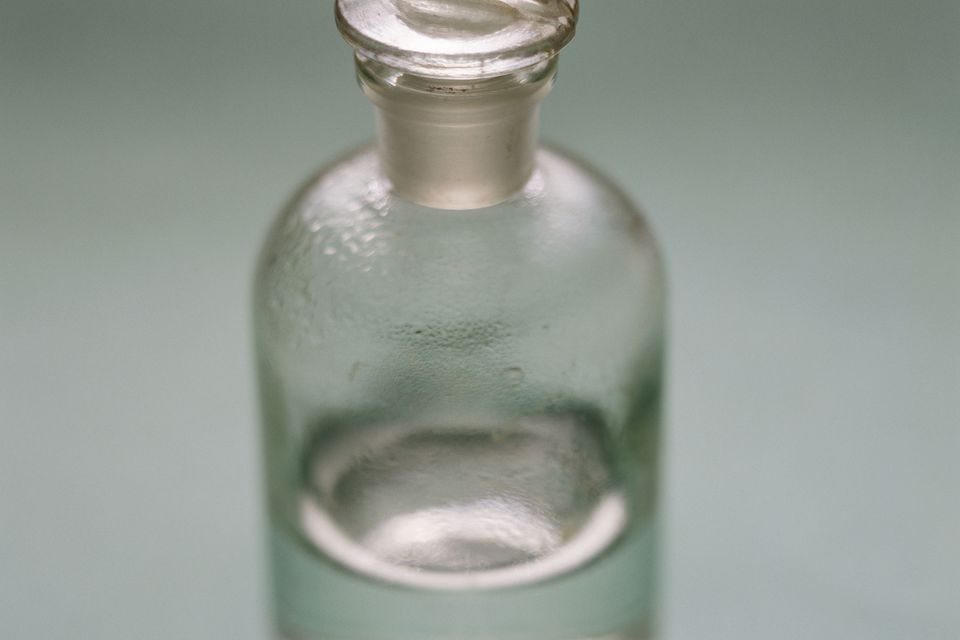 Gomme (or gum) syrup is a drink sweetener that was commonly used instead of simple syrup in many classic cocktail recipes. While some people refer to simple syrup as gum syrup, true gum syrup contains an emulsifier known as gum arabic (sometimes using the French word game).
The advantage to using Gomme syrup is that it adds a silky texture and softens the alcohol's flavor. This is especially true in alcohol-dominant cocktails, is why it works so well in the classics like the Fancy Whiskey and Brandy Daisy. 
Gum arabic also prevents the syrup from crystallizing. This is helpful for long-term storage and if you enjoy your syrup very thick and concentrated.
Actually, once you acquire the gum arabic, the Gomme syrup is just as easy to make as any simple syrup. You will simply add a dissolved gum arabic to your normal syrup recipe.
1 ounce food-grade gum arabic
2

ounces (about 1/4 cup) hot

water
----
8

ounces (about 1 cup)

sugar
4

ounces (about 1/2 cup)

water
Heat water to near boiling.
Add gum arabic and allow it to stand until it is 'dissolved.' It will take at least a few hours and the gum arabic will actually soak up the water and become a sticky paste.
Separately, make "rich" simple syrup by dissolving 2 parts sugar in 1 part water at a slow boil.
Stir constantly until the sugar is completely dissolved.
Bring to a boil and add the gum mixture.
Boil for 2 minutes, stirring continually.
Use a spoon to remove any build-up on the surface.
Allow to cool, then strain through cheesecloth or sieve.
Bottle in a container with a tight seal and store in the refrigerator.
Start With a Small Batch
Gum arabic can be inconsistent, it is also relatively expensive and your own tastes may lean toward a more or less sugary syrup. For this reason, I suggest experimenting with small batches (such as the measurements indicated above) and trying it out in a few classic cocktails like a Sazerac or Old-fashioned. Once you find your ideal syrup, you can make larger batches
The 1871 recipe found in David Wondrich's Imbibe! uses a full pound of gum. It is also interesting to note that Jerry Thomas' recipe for "gum syrup" includes no gum. Instead, it is similar to what is commonly called "bar" simple syrup (1:1) and makes 2 gallons at a time, which will last a very long time in the average bar.
Buying Gomme Syrup
Gum arabic has many uses and food is just one of them. 
For that reason, it is important to ensure that the gum arabic you buy for syrup is food-safe. Gum arabic can be found at many natural food stores and I would advise you to purchase it via a food source.
Buy Frontier Gum Arabic at Amazon.com
You can also find bottled gum syrup from a few specialty producers such as Small Hand Foods. This company makes a plain, pineapple and raspberry gum syrup and each is fun to mix with.
Buy Small Hand Foods' Gum Syrup at Amazon.com
More About Gomme Syrup
Nutritional Guidelines (per serving)
Calories
63
Total Fat
0 g
Saturated Fat
0 g
Unsaturated Fat
0 g
Cholesterol
0 mg
Sodium
13 mg
Carbohydrates
15 g
Dietary Fiber
0 g
Protein
0 g
(The nutrition information on our recipes is calculated using an ingredient database and should be considered an estimate. Individual results may vary.)