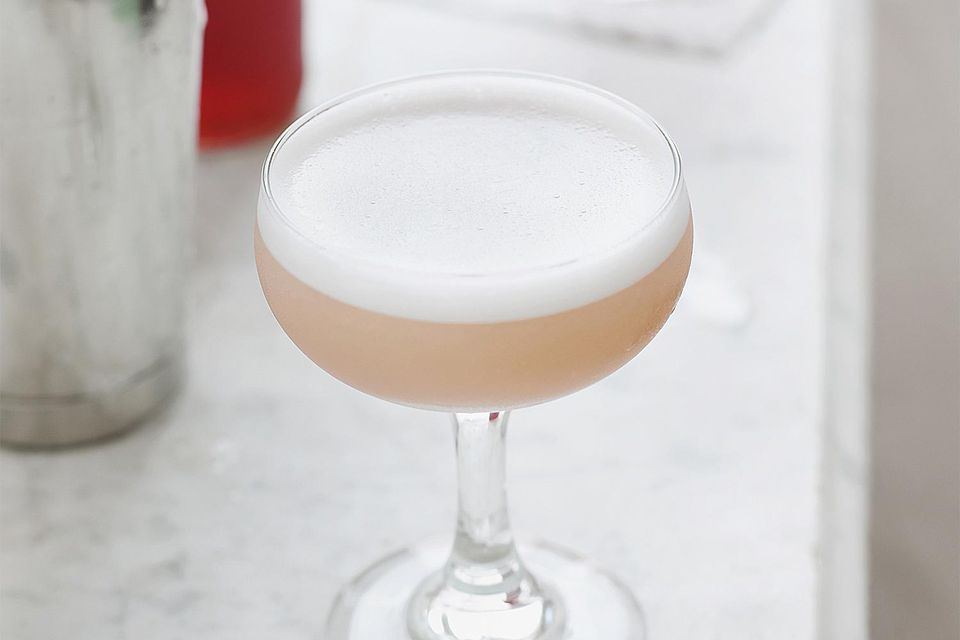 The Malacca Flip is a fun recipe that features Tanqueray Malacca Gin. Though its 2013 appearance is a limited edition release, it is a gin that the company has produced before, so you never know when you will find it again. It is a sweeter gin that is very interesting and sought after when it is gone.
This drink, created by Nicolas Oliveira, is a great use for Malacca. If and when the gin becomes unavailable, you may want to try the drink with either Old Tom, Plymouth, or genever gins.
The sweet and dry ingredients of this cocktail play off of each other nicely and it is a fine balance with a wonderful texture thanks to the egg. The hibiscus syrup is especially delightful here and if you cannot find one at your local stores, the agua de jamaica recipe here is a fine substitute.
The 'flip' of the drink refers to the use of egg white and gives this modern cocktail a very classic style that is fun to revisit and creates a lovely foam on top of the drink.
Nutritional Guidelines (per serving)
Calories
406
Total Fat
7 g
Saturated Fat
2 g
Unsaturated Fat
4 g
Cholesterol
12 mg
Sodium
219 mg
Carbohydrates
54 g
Dietary Fiber
6 g
Protein
10 g
(The nutrition information on our recipes is calculated using an ingredient database and should be considered an estimate. Individual results may vary.)