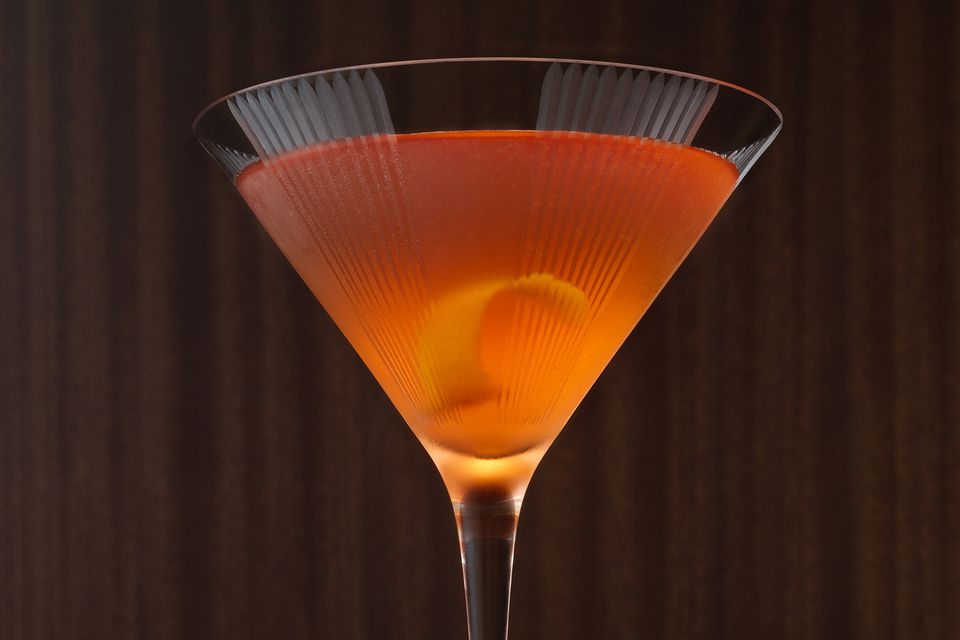 The Manhattan Love Story is a cocktail that gives new meaning to a traditional drink like the Manhattan. Here, the sake takes over the modifying role that vermouth typically does and the ginger liqueur (Domaine de Canton) brings takes over the sweet role.
New York Whiskey was produced by Tuthilltown Spirits and is one of those great new artisnal whiskies that you have to try and appreciate for its craftsmanship. Though they no longer make that particular whiskey, the do have other fine options under the Hudson label.
I guess that with all of that, the "love story" here is the marriage of flavors that knows no cultural boundaries.
Nutritional Guidelines (per serving)
Calories
54
Total Fat
0 g
Saturated Fat
0 g
Unsaturated Fat
0 g
Cholesterol
0 mg
Sodium
7 mg
Carbohydrates
5 g
Dietary Fiber
0 g
Protein
1 g
(The nutrition information on our recipes is calculated using an ingredient database and should be considered an estimate. Individual results may vary.)