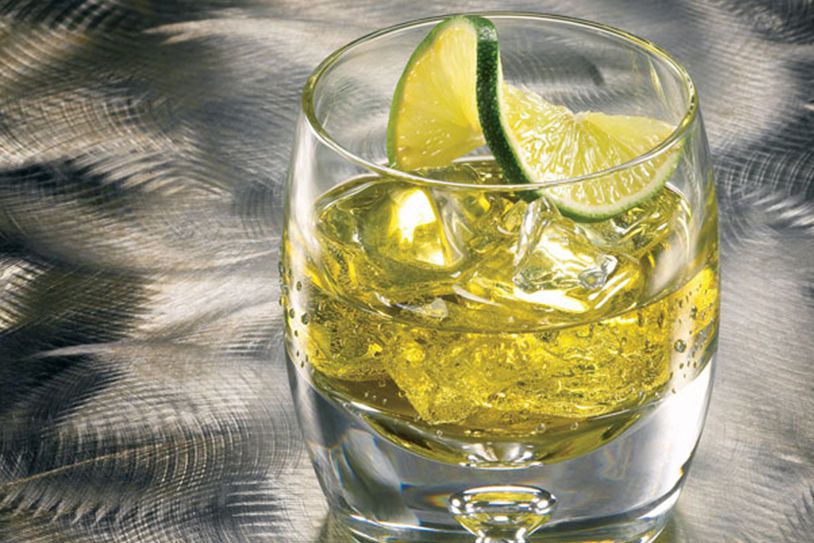 Bourbon and melon combine in this simple drink for a delightful, light flavor. Refreshing enough to enjoy on hot summer days, yet complex enough to drink year-round, the Melon Splash is a wonderful, easy mixed drink.
The drink features Woodford Reserve, a nice and delicate bourbon that pairs perfectly with the sweet melon flavor of Midori. The soda brings it all together, transforming it into a tall, sparkling sipper.
If you are going to switch out the bourbon, I suggest going with one that is similar to Woodford. The tougher bourbons may be good here, but the lighter, sweeter ones will fit better in this particular drink. However, feel free to experiment because it may surprise both of us.
Nutritional Guidelines (per serving)
Calories
194
Total Fat
0 g
Saturated Fat
0 g
Unsaturated Fat
0 g
Cholesterol
0 mg
Sodium
4 mg
Carbohydrates
21 g
Dietary Fiber
4 g
Protein
1 g
(The nutrition information on our recipes is calculated using an ingredient database and should be considered an estimate. Individual results may vary.)