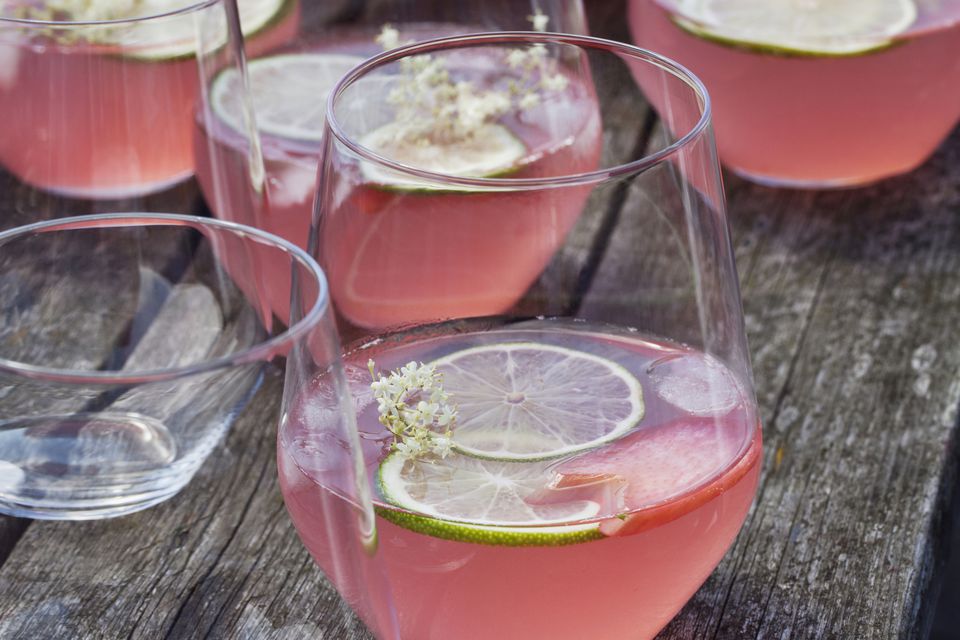 Does Mrs. Claus have a wild side? Considering she's stuck in the North Pole with all those elves and a husband who works only one night a year, I'm sure she does. If that's true, she'd probably dig this punch.
It's a very simple mix of tequila, X-Rated, cranberry and pomegranate and it is quite delicious. The flavor is very festive as well and it makes a great addition to any holiday party.
If you'd like to make a single cocktail, just shake 1 ounce of each ingredient and strain it into an old-fashioned glass. There's no need for ice.
Combine the ingredients in a punch bowl and stir well.
Serve mixture directly into ice-filled glasses and stir again to cool the mixture.
Garnish with a lime twist.
Recipe Courtesy: X-Rated Fusion Liqueur
Nutritional Guidelines (per serving)
Calories
209
Total Fat
4 g
Saturated Fat
1 g
Unsaturated Fat
2 g
Cholesterol
25 mg
Sodium
37 mg
Carbohydrates
24 g
Dietary Fiber
2 g
Protein
9 g
(The nutrition information on our recipes is calculated using an ingredient database and should be considered an estimate. Individual results may vary.)