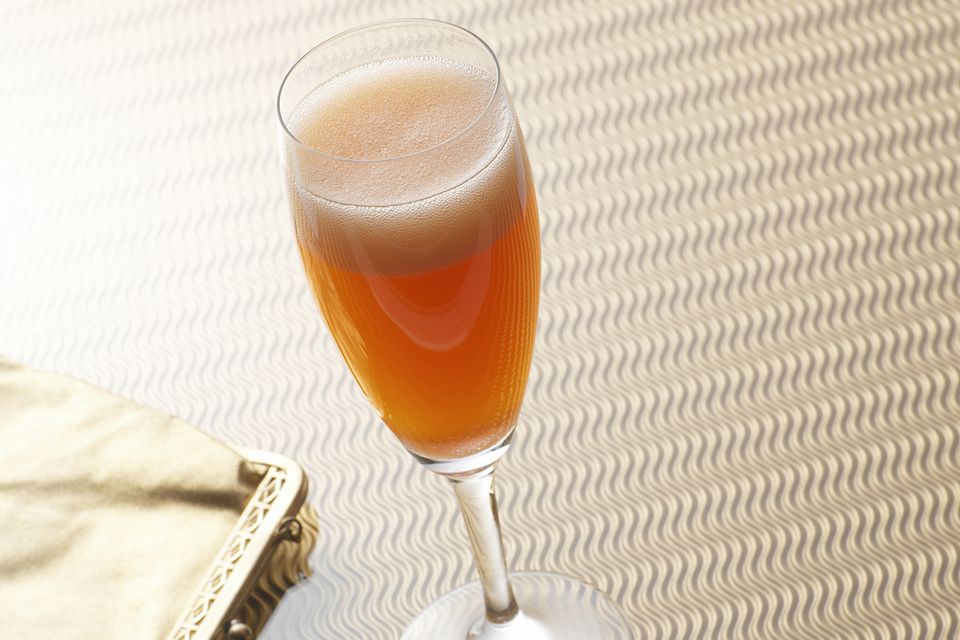 Elegant and fruity, the Pomegranate Poinsettia is perfect for entertaining during the holidays.
This Champagne cocktail is a slight variation of the well-known Poinsettia and differs because it pairs a stronger orange flavor with PAMA Pomegranate Liqueur as well as switching the cranberry out for orange juice. The two cocktails would be excellent to serve together at a party, offering guests their choice of two fantastic drinks.
Mix the first three ingredients in a tumbler with ice.
Slowly add the Champagne, stirring gently.
Strain into a Champagne flute.
If you like, you can also simply pour the first three ingredients into the flute, stir, then top with Champagne. That works best if all ingredients are chilled beforehand.
For quick party service, mix the first three ingredients in a large batch and store in a chilled pitcher.
When it is time to serve, simply pour from the pitcher and top with Champagne.
Recipe Courtesy: PAMA Liqueur
Nutritional Guidelines (per serving)
Calories
530
Total Fat
31 g
Saturated Fat
11 g
Unsaturated Fat
13 g
Cholesterol
116 mg
Sodium
92 mg
Carbohydrates
16 g
Dietary Fiber
0 g
Protein
31 g
(The nutrition information on our recipes is calculated using an ingredient database and should be considered an estimate. Individual results may vary.)