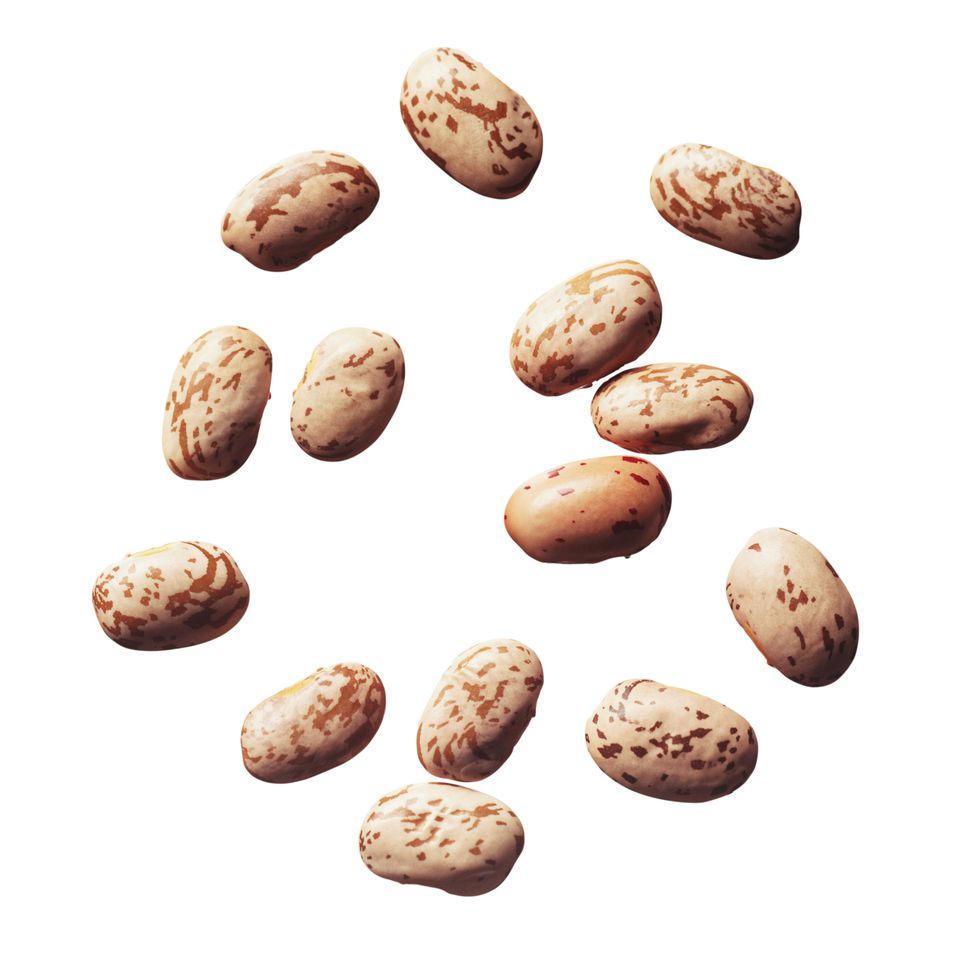 Pretty, red-speckled cranberry beans are the star in this pressure cooker stew recipe. Although they lose their red specks as they cook, they turn out soft, with an almost creamy texture and subtle nutty flavor. If you can't find dried cranberry beans, you can use dried kidney beans instead.
Dried beans need to be soaked overnight before cooking. If you are short on time, you can use the quick-soak method or the even faster quick-soak method using the pressure cooker.
Cooking Equipment Needed: chef's knife (one to try), cutting board, garlic tools, measuring cups, liquid measuring cup, pressure cooker, spoon
1 tablespoon olive oil (extra-virgin)
1 small onion (chopped)
3 links sausage (such as Italian sausage, uncooked, cut into 1-inch slices)
1 clove garlic (minced)
2 cups cranberry beans (soaked)
1 bunch kale (chopped, about 2 1/2 cups)
1 dried bay leaf
32 ounces low-sodium chicken broth
Salt and black pepper to taste
Heat a pressure cooker pot over medium heat and add olive oil, tilting pot to completely coat bottom.
Add onion and saute for 5 minutes until translucent.
Add sausage and saute until sausage is browned and cooked through, about 5 minutes.
Add garlic and saute, stirring, for 30 seconds.
Add beans, kale and bay leaf.
Pour chicken stock into pot and stir to combine.
Lock lid into place and bring to high pressure over high heat. Set timer for 10 minutes and reduce heat to maintain pressure. After 10 minutes, remove cooker from heat and release heat using natural release method (letting sealed pressure cooker cool naturally until pressure gauge goes down).
Remove lid away from you to avoid getting burned by the steam. Remove bay leaf and season stew to taste with salt and pepper.
Nutritional Guidelines (per serving)
Calories
497
Total Fat
9 g
Saturated Fat
2 g
Unsaturated Fat
4 g
Cholesterol
10 mg
Sodium
825 mg
Carbohydrates
78 g
Dietary Fiber
21 g
Protein
30 g
(The nutrition information on our recipes is calculated using an ingredient database and should be considered an estimate. Individual results may vary.)