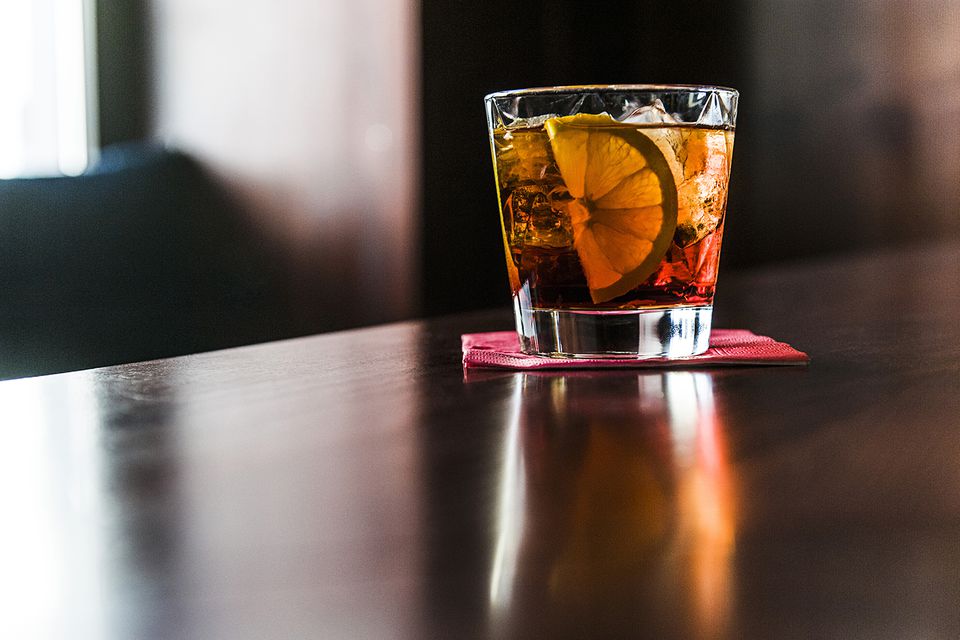 The great thing about classic cocktails such as the Old-Fashioned is that they continually inspire modern renditions of old favorites, which is what most of modern mixology is based on. This rendition of a Reposado Old-fashioned is the result of that inspiration.
This drink takes an aged, reposado tequila and tops it with a muddled mixture of bing cherries and nectarines with agave nectar. The mix brings out both the light and dark fruitiness of many reposado tequilas for a great sipping drink. If you like, top the drink with club soda.
3 ounces tequila (reposado)
2 slices nectarine
2 cherries (bing)
1 tablespoon agave nectar
2 dashes Angostura bitters
For Garnish:
Bing cherry
Nectarine slice
In an old-fashioned glass add the cherries, nectarines, and agave nectar.
Muddle well, until ingredients are mixed well.
Fill the glass with ice cubes.
Add the tequila.
Garnish with a slice of nectarine and bing cherry.
Nutritional Guidelines (per serving)
Calories
323
Total Fat
2 g
Saturated Fat
0 g
Unsaturated Fat
0 g
Cholesterol
0 mg
Sodium
14 mg
Carbohydrates
75 g
Dietary Fiber
8 g
Protein
5 g
(The nutrition information on our recipes is calculated using an ingredient database and should be considered an estimate. Individual results may vary.)