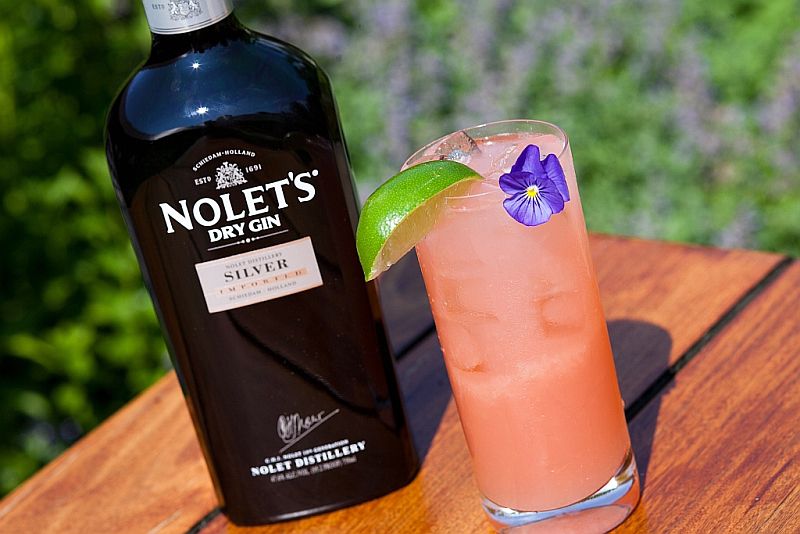 Personally, I think rhubarb is an underrated drink ingredient and should be used more often. That is why I am rarely disappointed when a rhubarb cocktail comes my way. Add the Rhubarb Collins to the list because this is one of the best drinks to date using this flavor.
The rhubarb in this Collins comes from a simple rhubarb syrup (made like unflavored simple syrup with rhubarb juice instead of water at a higher ratio) and this gentle, sweetened flavoring works perfectly with the rose, peach, and raspberry profile of Nolet's Silver Dry Gin. The rhubarb bitters are simply a little added bonus.
Also, you want to note that there are not one, but two bitters in this cocktail. The cardamom bitters add an interesting twist and Scrappy's Cardamom Bitters is one of the best you can find to date.
Nutritional Guidelines (per serving)
Calories
231
Total Fat
1 g
Saturated Fat
0 g
Unsaturated Fat
0 g
Cholesterol
0 mg
Sodium
5 mg
Carbohydrates
12 g
Dietary Fiber
4 g
Protein
1 g
(The nutrition information on our recipes is calculated using an ingredient database and should be considered an estimate. Individual results may vary.)