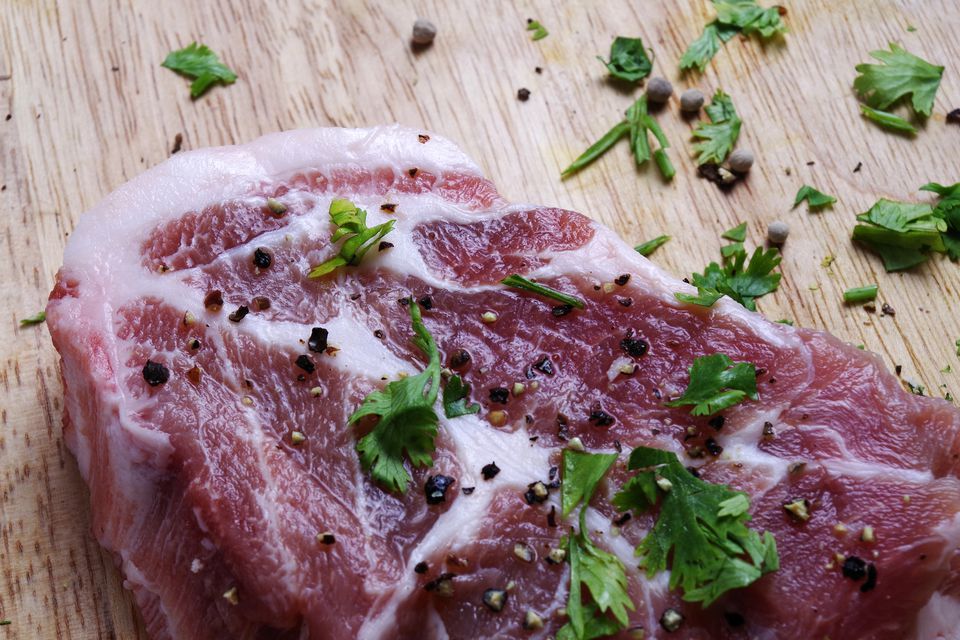 This braised Boston butt — or pork shoulder — makes a tasty dinner. The pork is cooked on the stovetop with potatoes, carrots, and seasonings. It's a satisfying one-pot meal.
Related Recipe: Slow Cooker Spiced Pork Shoulder
1 (about 4 pounds) pork shoulder roast
2 tablespoons vegetable oil
1 can (10 3/4 ounces) condensed cream of mushroom soup
1/2 cup water
1 cup chopped onion
1 teaspoon salt
1/4 teaspoon pepper
dash ground cayenne pepper
1 bay leaf
1 1/2 pounds potatoes, quartered
4 medium carrots
2 teaspoons Worcestershire sauce
Trim excess fat from the outside of the pork roast.
In a large Dutch oven over medium heat, heat the vegetable oil. Add the pork roast to the pan and sear on all sides. Pour off excess fat.
Add the soup, water, onion, salt, pepper, and cayenne pepper to the roast in the pan. Add the bay leaf.
Cover the pan, and simmer over low heat for 1 1/2 hours.
Add the potatoes, carrots, and Worcestershire sauce to the pan. Cover and continue cooking for about 30 minutes, or until the vegetables are tender.
Remove the bay leaf.
Remove the roast and vegetables to a serving platter. Tent with foil and keep warm.
Simmer the drippings to reduce slightly and serve with the roast.
Variations
Replace the condensed cream of mushroom soup with cream of celery soup.
Add 1 or 2 cups of diced rutabagas or turnips to the roast along with the carrots.
You Might Also Like
Nutritional Guidelines (per serving)
Calories
1058
Total Fat
67 g
Saturated Fat
28 g
Unsaturated Fat
28 g
Cholesterol
344 mg
Sodium
359 mg
Carbohydrates
27 g
Dietary Fiber
3 g
Protein
82 g
(The nutrition information on our recipes is calculated using an ingredient database and should be considered an estimate. Individual results may vary.)