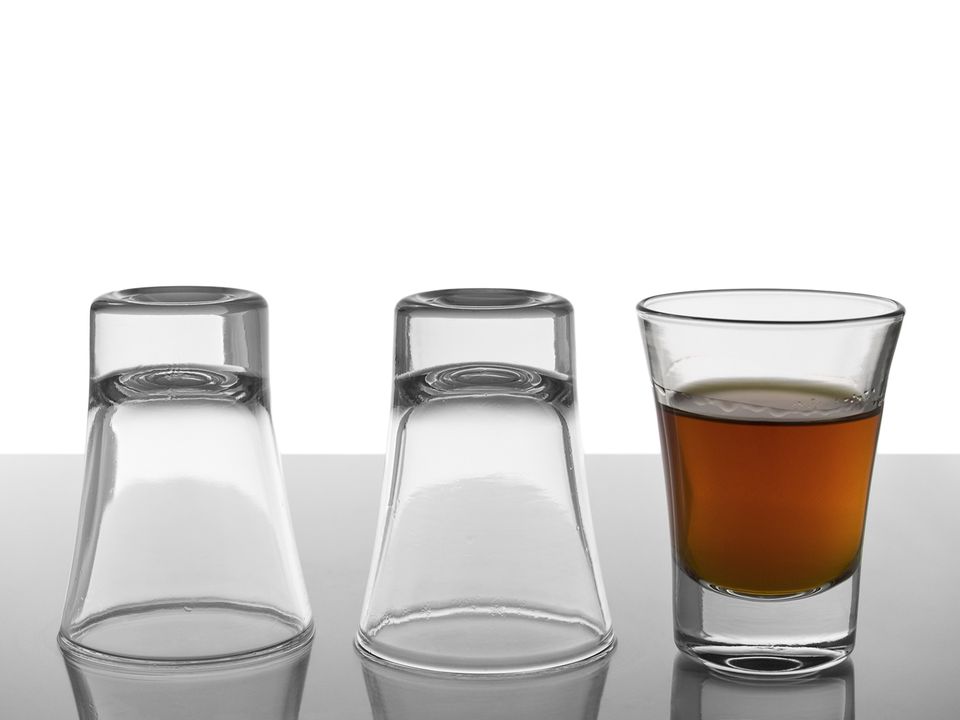 Pour the ingredients into a cocktail shaker filled with ice.
Strain into a shot glass.
How Strong is the Snowshoe Shot?
Let's compare both extremes to get an idea of just how strong and how mild this minty shooter can be.
Snowshoe with Wild Turkey 101 and Rumple Minze: 38% ABV (76 proof)
Snowshoe with 80-proof bourbon and 30-proof schnapps: 26% ABV (52 proof)
Even at its mildest, the Snowshoe is not a light shot.
Yet, in comparison to pour two 100-proof spirits, it's relatively gentle.
Nutritional Guidelines (per serving)
Calories
122
Total Fat
2 g
Saturated Fat
0 g
Unsaturated Fat
1 g
Cholesterol
0 mg
Sodium
11 mg
Carbohydrates
9 g
Dietary Fiber
6 g
Protein
9 g
(The nutrition information on our recipes is calculated using an ingredient database and should be considered an estimate. Individual results may vary.)