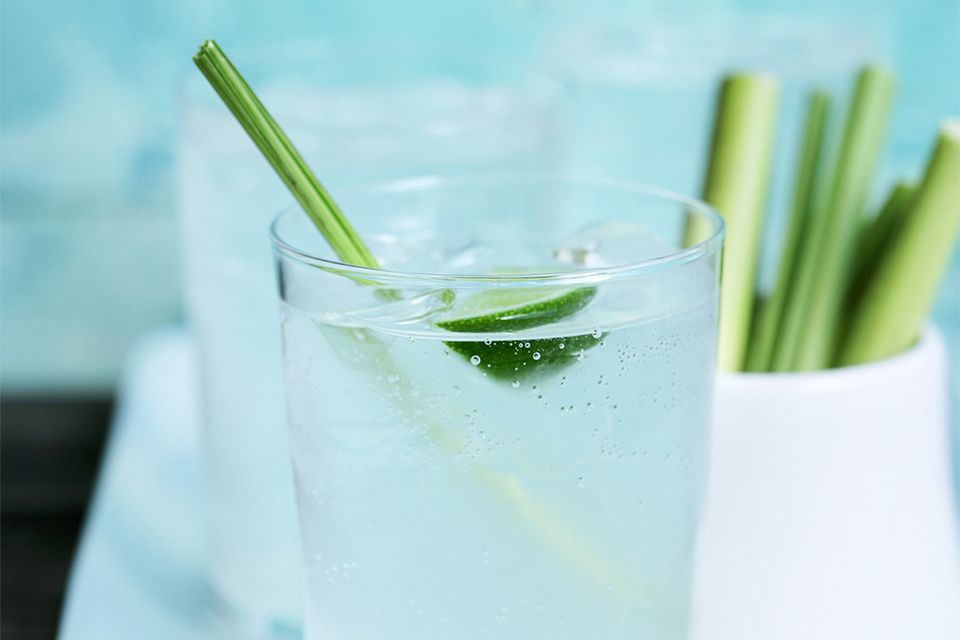 The Soho is part of a collection of New York City inspired cocktails created for New Amsterdam in 2009 and it is a delightful drink, particularly for those who love to use herbs.
In this drink, you will find mint, lemongrass, and ginger paired with the botanicals of the gin. Back that up with agave nectar (which is recommended over the optional simple syrup here), lime, and ginger ale and you have a fascinating highball that is perfect for spring and summer sipping.
More New York City-Inspired Cocktails
Cut lemongrass into small pieces and combine a small palm full into the bottom of a cocktail shaker with mint, muddling until the flavor is released.
Add ginger, nectar, gin and lime juice.
Strain into an ice-filled highball glass until 3/4 full.
Top off with ginger ale.
Garnish with a lime wheel that has been spiked with a lemongrass straw.
Recipe Courtesy: New Amsterdam Gin
Nutritional Guidelines (per serving)
Calories
335
Total Fat
0 g
Saturated Fat
0 g
Unsaturated Fat
0 g
Cholesterol
0 mg
Sodium
11 mg
Carbohydrates
51 g
Dietary Fiber
2 g
Protein
2 g
(The nutrition information on our recipes is calculated using an ingredient database and should be considered an estimate. Individual results may vary.)