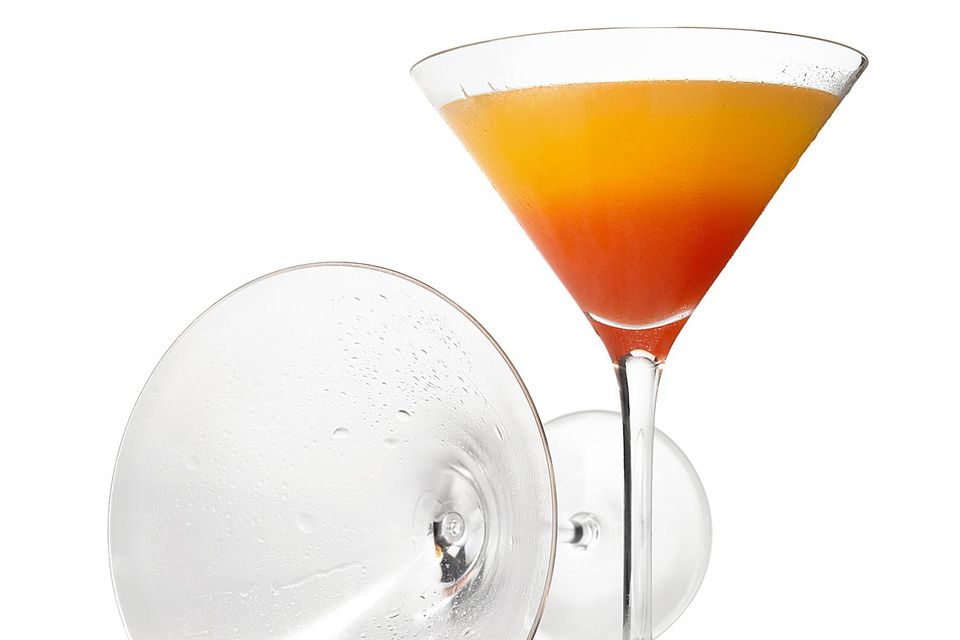 The Sour Sunrise is a fun, new interpretation of the popular Tequila Sunrise, featuring Maker's Mark Bourbon with a little extra tart to keep things interesting. It's a fun cocktail for summer, brunch, or any occasion that requires a drink that is both familiar and different.
The recipe is very simple and once you have this popular whiskey in hand, it is all about fresh ingredients. Be sure to squeeze your lemon and orange juices to create the best tasting drink, and don't forget about making your own simple syrup and grenadine. These two syrups are very easy to make from scratch and store in the bar for everyday use.
Pour the bourbon, simple syrup and juices into a cocktail shaker without ice.
Shake once.
Add ice and shake again.
Strain into cocktail glass.
Rim the outside of the glass with grenadine to create the sunrise effect.
(Recipe from Maker's Mark Bourbon Whisky)
Tips for Making a Sour Sunrise
There is a little trick to constructing the cocktail because you will need to slowly pour the grenadine along the inner rim of the glass and allow it to sink to the bottom.
Unlike other sunrises, there is no ice to filter the red syrup, though the viscosity will make it sink naturally and after the first drink you will get the hang of the technique needed.
Nutritional Guidelines (per serving)
Calories
2448
Total Fat
1 g
Saturated Fat
0 g
Unsaturated Fat
0 g
Cholesterol
0 mg
Sodium
405 mg
Carbohydrates
505 g
Dietary Fiber
5 g
Protein
17 g
(The nutrition information on our recipes is calculated using an ingredient database and should be considered an estimate. Individual results may vary.)