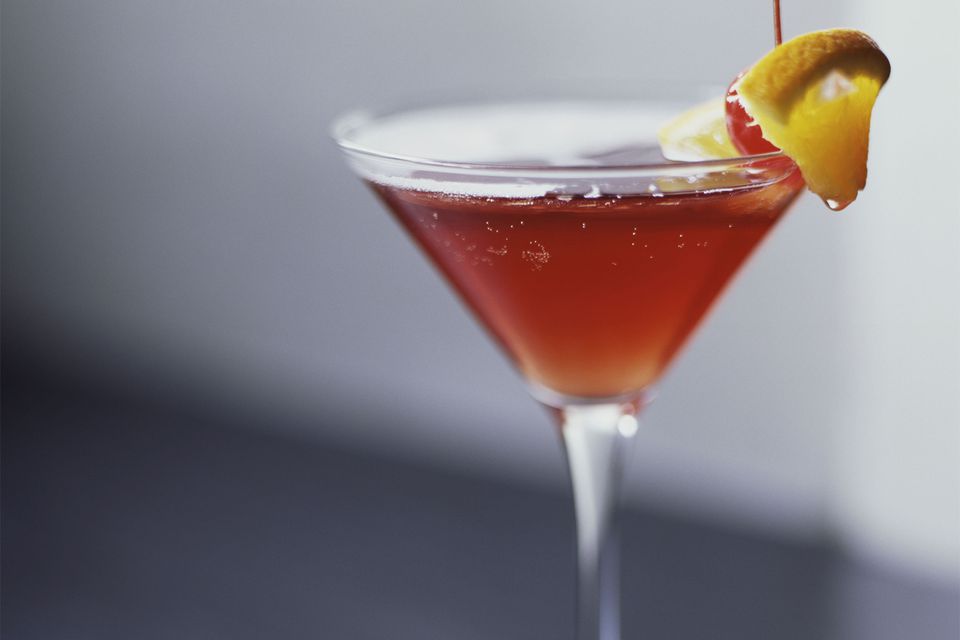 The Star Cocktail is a classic apple brandy cocktail which made an appearance in print in George J. Kappeler's 1895 bartending guide, Modern American Drinks.
It uses gum syrup, which was common at the time and the recipe for it has evolved (or devolved) over the years to accommodate modern bartending. Another option which Kappeler suggests is to use either Peychaud or Angostura Aromatic bitters. Either makes a great cocktail, but Peychaud is preferred by most Star Cocktail enthusiasts.
1 1/2 ounces apple brandy
1 1/2 ounces sweet vermouth
3 dashes Peychaud's bitters (or Angostura bitters)
2 dashes gum syrup
Garnish: lemon twist
Pour the ingredients into a mixing glass filled with ice cubes.
Strain into a chilled cocktail glass.
Garnish with a lemon twist.
Nutritional Guidelines (per serving)
Calories
176
Total Fat
12 g
Saturated Fat
4 g
Unsaturated Fat
7 g
Cholesterol
24 mg
Sodium
318 mg
Carbohydrates
9 g
Dietary Fiber
1 g
Protein
8 g
(The nutrition information on our recipes is calculated using an ingredient database and should be considered an estimate. Individual results may vary.)