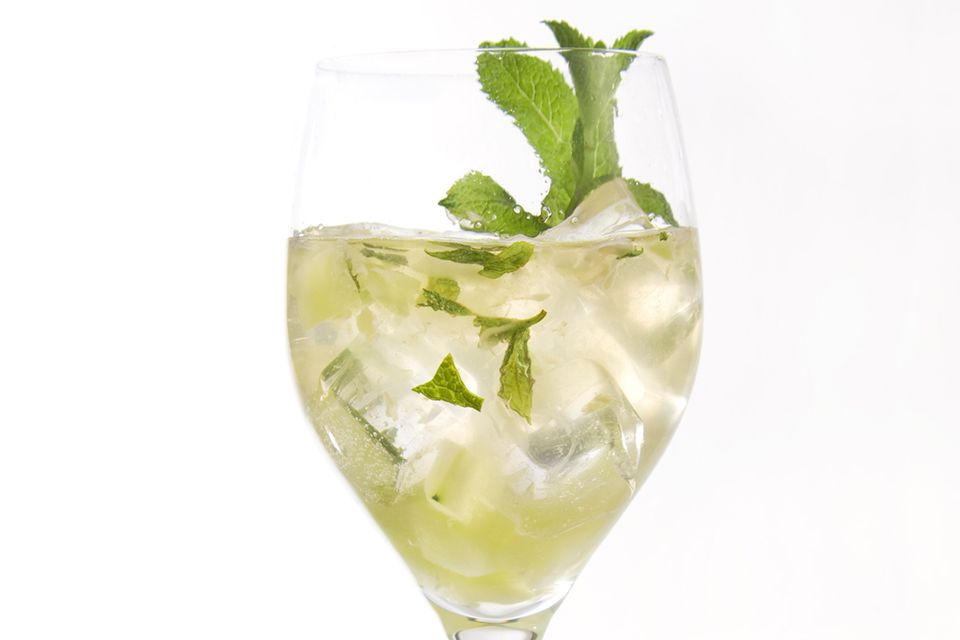 The Sundowner is an elegant mocktail with a fabulous flavor. It is made of white grape juice, topped with sparkling water and has a mint garnish that slowly infuses the drink with its essence as it sits. The Sundowner is the perfect refreshing drink for brunch, baby showers or anytime when you want to serve a non-alcoholic drink with a little style. A non-alcoholic sparkling cider is also a great alternative for this drink.
Pour the ingredients into a stemmed white wine glass with ice.
Stir.
Garnish with the mint sprigs.
Nutritional Guidelines (per serving)
Calories
77
Total Fat
0 g
Saturated Fat
0 g
Unsaturated Fat
0 g
Cholesterol
0 mg
Sodium
4 mg
Carbohydrates
20 g
Dietary Fiber
1 g
Protein
1 g
(The nutrition information on our recipes is calculated using an ingredient database and should be considered an estimate. Individual results may vary.)