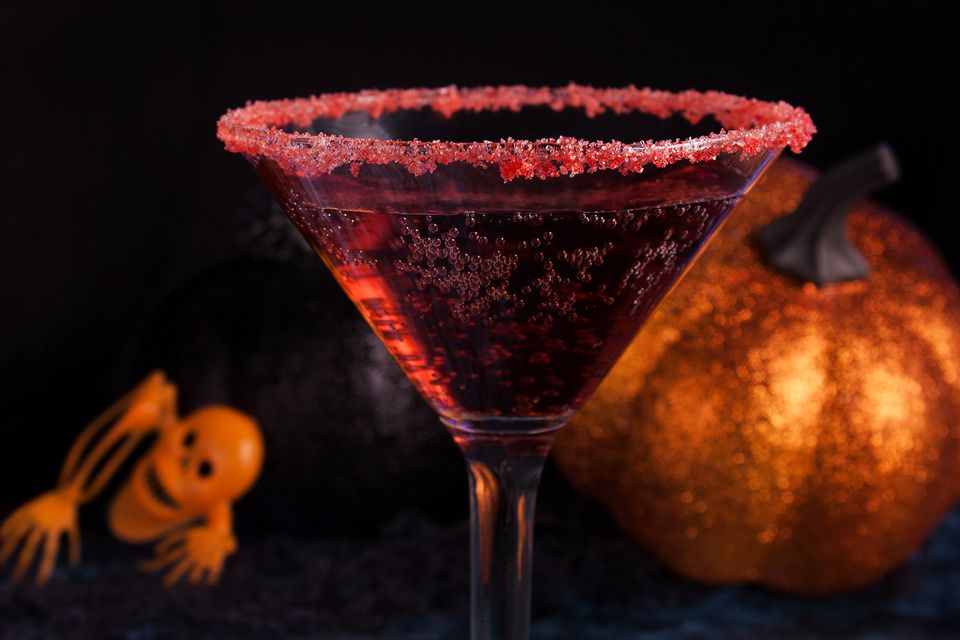 Take a French Martini, cross it with a Vampire, ditch the juice and add a splash of bubbly and you have given birth to a Vampire Kiss Martini.
The taste of the drink itself is anything but scary, it's actually very elegant and something that would work not only for Halloween but for Valentine's Day or any Champagne-worthy occasion. For it's intended holiday, it is perfect because the Chambord gives it a dark, almost black color.
Rim the glass with red sugar (use food coloring) or drop in a set of wax vampire teeth for a real surprise.
Pour vodka and half of the Chambord in a martini glass.
Top with Champagne.
Pour the remaining Chambord over the back of a spoon to make it float.
Recipe Courtesy: Finlandia Vodka
Nutritional Guidelines (per serving)
Calories
178
Total Fat
0 g
Saturated Fat
0 g
Unsaturated Fat
0 g
Cholesterol
0 mg
Sodium
4 mg
Carbohydrates
10 g
Dietary Fiber
0 g
Protein
0 g
(The nutrition information on our recipes is calculated using an ingredient database and should be considered an estimate. Individual results may vary.)