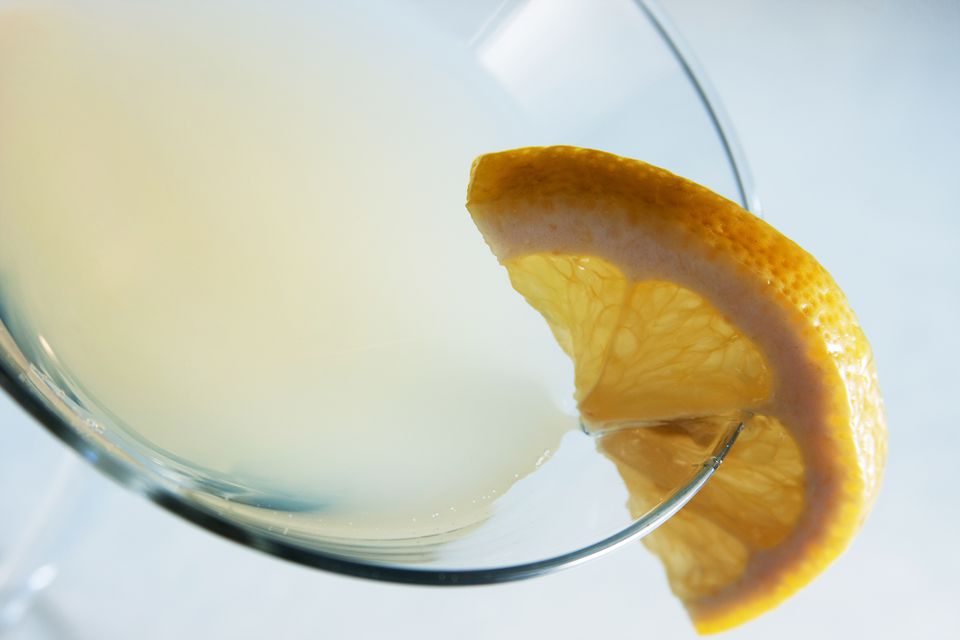 Lavender and rosemary are two herbs that are fantastic together, especially in drinks. In this cocktail I've added an underlying, velvety tone to the two flavors by muddling a vanilla bean with lavender simple syrup and shaking that with rosemary-infused vodka and dry vermouth.
Rosemary-infused vodka is very easy to make using one of these two recipes: Rosemary-Infused Vodka (video) or Lavender-Rosemary Infused Vodka (skipping the lavender if you like).
Chop a half of a vanilla bean in small pieces width-wise and place it in a mixing glass.
Add the lavender syrup and muddle, crushing the vanilla bean.
Fill the glass with ice, add vodka and vermouth.
Shake vigorously.
Fine strain and serve either up in a cocktail glass or on the rocks in an old-fashioned glass.
Garnish with a lemon twist or wedge.
Nutritional Guidelines (per serving)
Calories
590
Total Fat
5 g
Saturated Fat
1 g
Unsaturated Fat
1 g
Cholesterol
34 mg
Sodium
85 mg
Carbohydrates
107 g
Dietary Fiber
27 g
Protein
39 g
(The nutrition information on our recipes is calculated using an ingredient database and should be considered an estimate. Individual results may vary.)