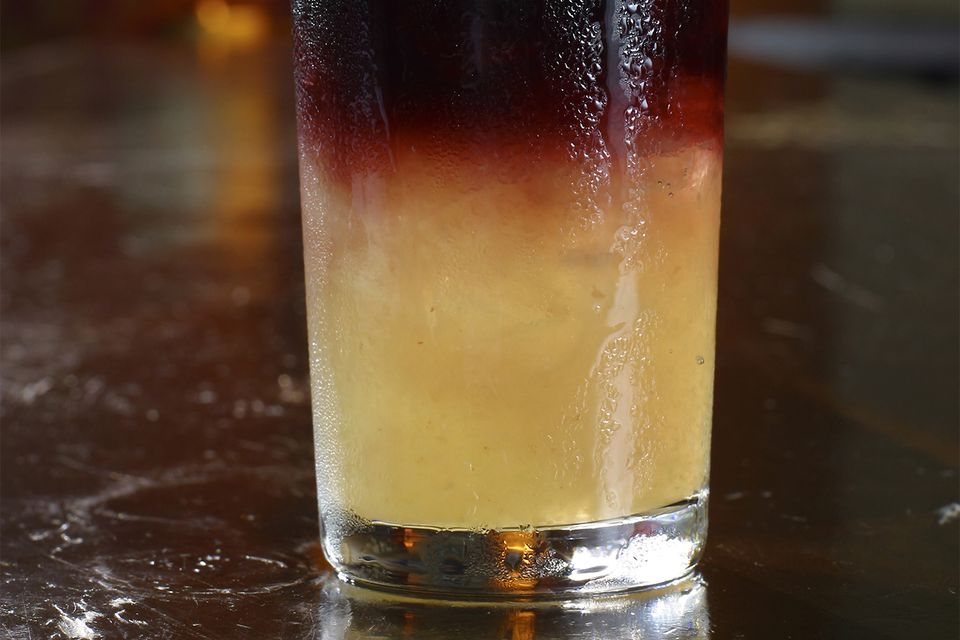 The Vertigo is a great, refreshing drink created by Duggan McDonnell to feature Averna. This sometimes forgotten, herbal liqueur shines in this mix, highlighted by light, sparkling citrus.
Because the Averna is layered on top, the drink transforms as you drink and adds more intrigue to the experience.
Stir lemon juice and ginger ale over ice in a highball glass.
Float Averna on top.
Garnish with a lime wedge.
Recipe Courtesy: Averna
Nutritional Guidelines (per serving)
Calories
233
Total Fat
0 g
Saturated Fat
0 g
Unsaturated Fat
0 g
Cholesterol
0 mg
Sodium
13 mg
Carbohydrates
38 g
Dietary Fiber
0 g
Protein
0 g
(The nutrition information on our recipes is calculated using an ingredient database and should be considered an estimate. Individual results may vary.)