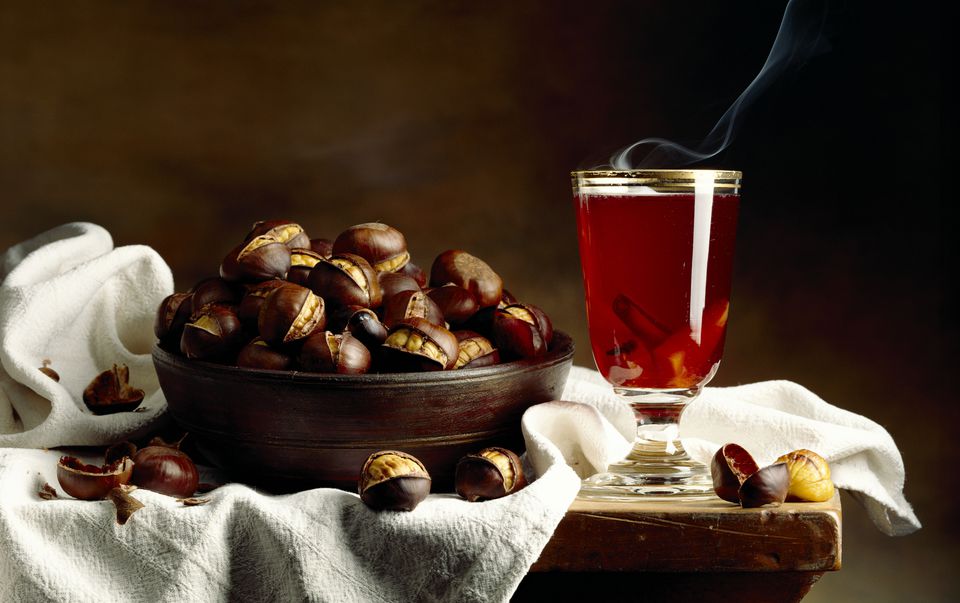 This cocktail is perfect for the really chilly days when a cold drink just won't do. Consider the Warm Old-fashioned the same great cocktail as the classic Old-fashioned, just topped off with a little warm water and a great way to end the day.
Place one sugar cube into the bottom of an old-fashioned glass and add 3 dashes of Angostura bitters directly to the sugar cube as much as possible.
Add one orange slice, one cherry, and a splash of soda and muddle thoroughly.
Remove the fruit remnants.
Add 2 ounces of Maker's Mark Bourbon and top off with warm water.
Garnish with a fresh orange slice and a cherry.
Recipe Courtesy: Maker's Mark Bourbon Whisky
Nutritional Guidelines (per serving)
Calories
247
Total Fat
0 g
Saturated Fat
0 g
Unsaturated Fat
0 g
Cholesterol
0 mg
Sodium
630 mg
Carbohydrates
27 g
Dietary Fiber
5 g
Protein
2 g
(The nutrition information on our recipes is calculated using an ingredient database and should be considered an estimate. Individual results may vary.)