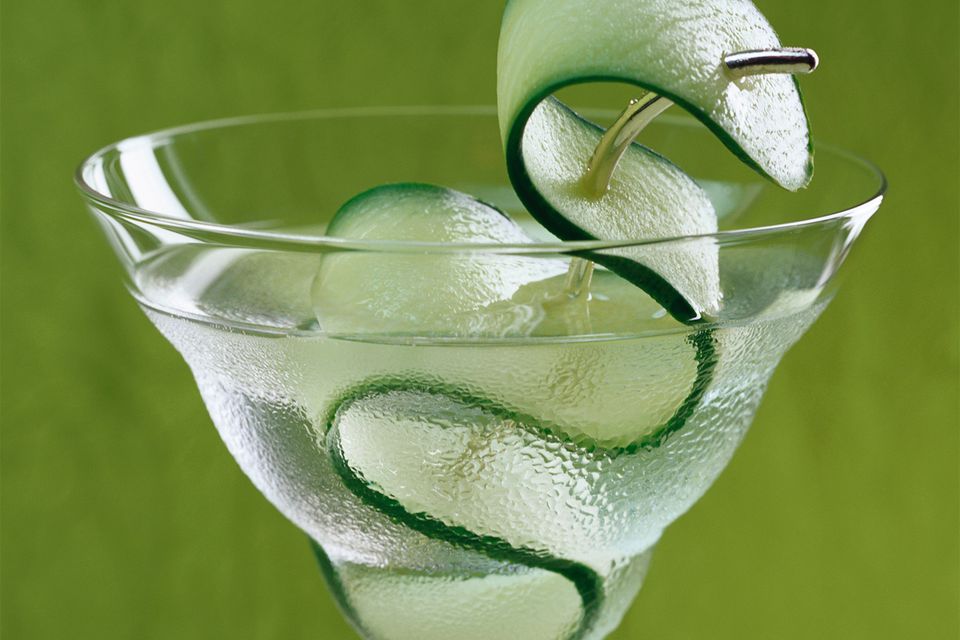 Wasabi Martinis are another trending cocktail and there are a number of recipes available, this is one of the simpler options and a few more can be found below. Feel free to use sake in place of the vodka or try an infused vodka (ginger and cucumber are both nice compliments to wasabi).
As in any spicy cocktail, there is a fine balance between good and bad and you will need to adjust the wasabi to your taste. Begin with a smaller amount and add more on the next round if you think it needs a little more heat.
Pour the vodka into a cocktail shaker.
Place a dollop of wasabi onto a bar spoon and stir it around in the vodka until dissolved.
Add the other ingredients and fill with ice.
Double strain into a chilled cocktail glass. 
More Tips for Making a Great Wasabi Martini
I also picked up a tip from Diffords Guide for dealing with the wasabi and found that dissolving the paste in the vodka (essentially making a quick infusion) is a great way to go for the cleanest cocktail, though I do still recommend fine straining.
Another thing that I have found in my Wasabi Martini experiments is that a lime peel makes a great garnish, adding a hint of contrasting citrus and a green highlight. Cucumber is another excellent garnish option.
Video: How to Prepare Fresh Wasabi