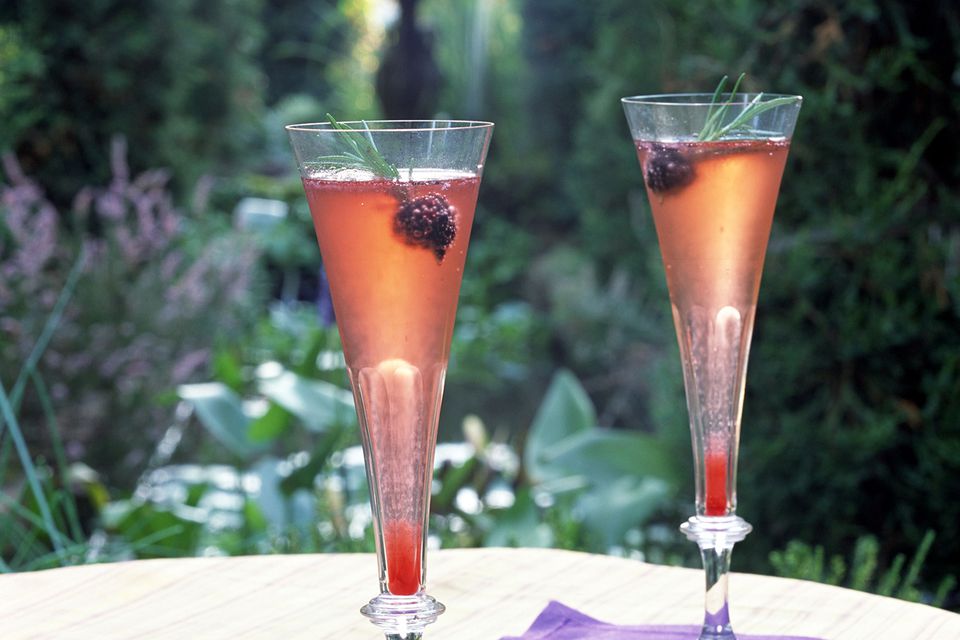 The Waterloo Sunset is a delightful twist on a few cocktails. First, you have the interesting base of gin and elderflower liqueur (St. Germain being the liqueur of choice) in a Champagne cocktail that mimics an Elderflower Cocktail.
Then, there is the element of the "sunrise" that is most commonly found in a Tequila Sunrise. In this case, however, the "rise" is attributed to raspberry liqueur instead of grenadine, with Chambord being the most convenient and highest quality choice. It is a stunning cocktail for celebrating any occasion.
Stir Beefeater 24 and elderflower liqueur with ice.
Recipe courtesy Beefeater Gin
Nutritional Guidelines (per serving)
Calories
279
Total Fat
0 g
Saturated Fat
0 g
Unsaturated Fat
0 g
Cholesterol
0 mg
Sodium
7 mg
Carbohydrates
17 g
Dietary Fiber
0 g
Protein
0 g
(The nutrition information on our recipes is calculated using an ingredient database and should be considered an estimate. Individual results may vary.)