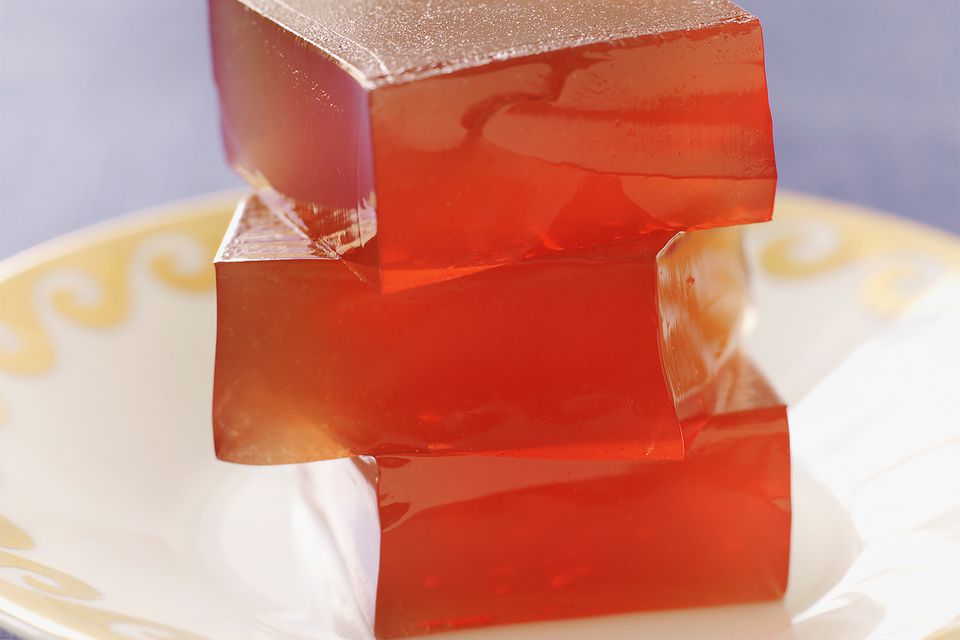 Here's a great recipe for adapting the classic Whiskey Sour drink into a Jelly Shot. You can also use lemon-flavored gelatin, but this can be too sour. If you do opt for that, cut the lemon juice and add a little more simple syrup.
Try this recipe to get the hang of making more complex Jell-O Shots, then adapt your other favorite cocktails into these party favorites.
This recipe is for a single, 3-ounce box of gelatin, which is the most common size. It will make about 16 1-ounce shots and you can multiply the recipe to make more or to fit bigger cups.
1 3-ounce package unflavored gelatin
1 cup boiling water
3 ounces whiskey
2 ounces lemon juice
1 ounce simple syrup
1/4 cup cold water
Food coloring (optional)
Mix the whiskey, lemon juice, and simple syrup with cold water and chill in the refrigerator so they are a consistent temperature.
Pour gelatin into a bowl.
Add boiling water, stirring until the gelatin is completely dissolved.
Stir in chilled liquor and water mix and food coloring (optional).
Pour into shot glasses, molds, or a baking pan for a sheet of gelatin to cut up once set. Tip: The small, plastic shot cups are perfect because the drinker can just squeeze the shot out.
Refrigerate until the liquid sets. (At least 2 hours, but overnight refrigeration is recommended)
Serve cold.
Nutritional Guidelines (per serving)
Calories
37
Total Fat
0 g
Saturated Fat
0 g
Unsaturated Fat
0 g
Cholesterol
0 mg
Sodium
12 mg
Carbohydrates
2 g
Dietary Fiber
0 g
Protein
5 g
(The nutrition information on our recipes is calculated using an ingredient database and should be considered an estimate. Individual results may vary.)